The art industry is one of the biggest industries out there, alongside – if not higher than – the film industry. This statement is not based on mere fallacy. Rather, it is founded on the basis of art having been around way before movies became a thing.
As a result of the increasing prominence of art, more art galleries are built, and more exhibitions are held. In fact, there are so many galleries in Nigeri that we had to narrow down these galleries to Southwest Nigeria. In spite of that, there are still so many galleries.
These galleries hold beautiful, captivating and spectacular pieces of art. As art and beauty are subjective, it is hard to tell which galleries hold the best artworks and are among the top galleries. However, for the purpose of this article, I will be sharing the top five galleries you can visit in Southwest Nigeria.
Nike Art Gallery: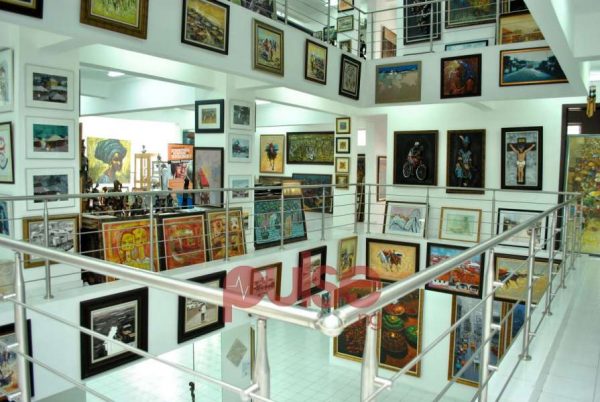 Yes, you guessed right! It's the Nike Art Gallery. Yes, that one with its headquarters in Lekki, Lagos.
The owner of the gallery – Nike Davies-Okundaye – is an artist, who is known for her colorful batik and paintings that offer a modernist gloss on traditional themes. The gallery was established in the late 20th century, and it's supposedly one of the biggest galleries in West Africa. The artworks are over 8000 and are housed in a five-storey building.
The Nike Art Gallery has four branches in Nigeria, and they are – Lagos, Osun (in Osogbo), Kogi and Abuja. Aside from housing diverse artworks, the different centers have students who are trained in the art of adire, batik, and indigo making. They are also taught beadwork, painting, carving, embroidery, metalwork; and weaving and drumming.
If you are ever in Lagos, you should definitely check out the gallery.
2. Tunde Odunlade Art Gallery: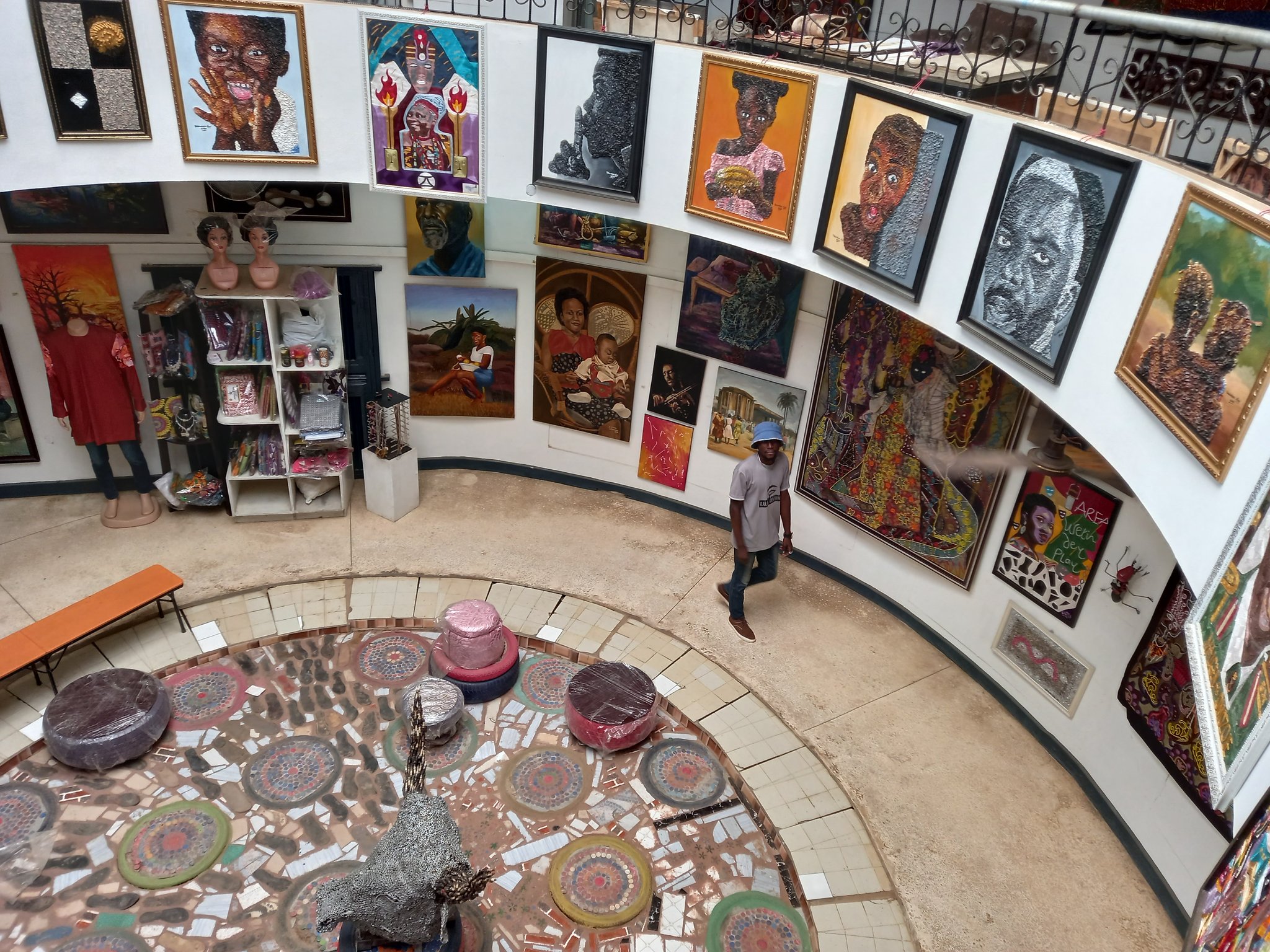 The Tunde Odunlade Art Gallery is located at Bodija – in the bustling city of Ibadan. Tunde Ounlade is a print and textile artist whose art has allowed him to be recognized and respected in various countries.
His art combines contemporary and traditional techniques, inspired by the rich history of Yoruba art and culture alongside modern-day life in Nigeria.
The gallery hosts the finest international folk and contemporary art, featuring Haitian paintings, sculpture and vodou flags, Mexican prints and paintings, Nicaraguan "primitivista" paintings, Cuban self-taught artists, Indian folk paintings, West African barbershop signboards and African and Oceanic sculpture.
3. Terra Art Gallery:
The Terra Art Gallery, also known as Terra Kulture Art Gallery, is also located in Lagos State – in Victoria Island. With the aim of promoting the best Nigerian art and culture, it provides opportunities for emerging artists alongside pro and established artists.
It has organized several exhibitions since it was founded. A visit to the gallery will reveal an array of paintings, photographs, sculptures and many more forms of art.
4. Topfat Art Gallery:
The Topfat Art Gallery is located at Adamasingba, Ibadan. With its appealing exterior, the gallery calls to visitors. The artworks outside have enough intrigue that you'll be tempted to go into the gallery.
On the inside too, you will find more beautiful artworks inside, especially portraits, paintings and sculptures – most of them, a testimony to the African art and culture.
5. Red Door Gallery:
Red Door Gallery is located at Victoria Island in Lagos State. It is an exclusive gallery aimed at helping people express their creativity without any societal boundaries. They do this by collecting and showcasing unpredictable art. The gallery showcases different artworks of different styles – speaking for the unpredictable arts. It is open to exhibitions and commissions – both private and public.